Presenting Innovation in the New Age of Eldercare in Australia:
Exclusive Breakfast Sessions
Residential Gardens for Spanish Speaking Frail Aged and Napier Healthcare Solutions are hosting their first-ever breakfast event devoted to discussing issues facing Australia's eldercare operators today and keys to their resolution.
And we are requesting your participation!
May 1st, Rooty Hill, NSW
@ Residential Gardens
In order to make your scheduling and the journey to our breakfast session easier, we have arranged for two editions of the same programme.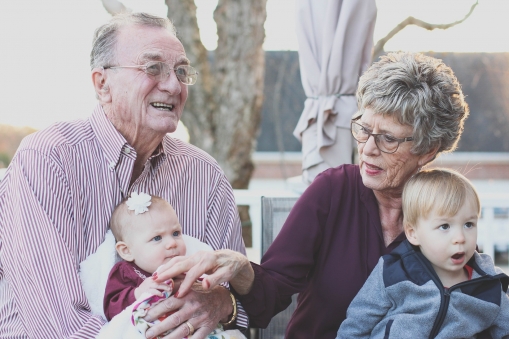 But there are more to come. Next stop: Parramatta in June. We will update you as soon as we have firmed up the details. If you are not already on our mailing list, sign up now to make sure you don't miss the next edition of Presenting Innovation in the New Age of Eldercare in Australia 2018
This event has concluded.
Our guest speakers will be discussing with us
The complexity of design for the aged, at all levels of capacity, is complex and demanding. Clear communication of ideas is paramount to the successful outcome of any development of aged care facilities.
The tools available for design today range across industry-specific CAD through various Internet-accessible applications. Proper use of these tools enables people who are not familiar with building design to positively contribute to the design outcome of their project. John will present how these various tools assist in the clear communication of ideas and make designing a truly collaborative experience.
Collaborative Design in Aged Care Developments

We operate in arguably the most highly regulated sector in Australia. Our elderly clients and their families are increasingly more informed, discerning, empowered and demanding. We are often hard pressed to recruit and hang on to our qualified care givers. And we are constantly trying to extend the reach and enhance our service sets—while working with the same budget as last year's. This presentation delves into the many challenges we face today and innovative approaches that organizations across the world—including some of our neighbours right here in Sydney!—have taken to raise their care quality levels, grow their services portfolio, increased their impact on the communities they serve, and ensured their continued success and growth.

Eldercare Australia 2018: Challenges & Innovations

Arthur Koumoukelis is a partner in Thomson Geer's aged care and retirement and seniors living communities practice. Adviser to the sector since 1995, Arthur has been consistently awarded Best Lawyer since 2011. Advising on all aspects of operations and development, and appearing in major courts and Tribunals on decisions affecting the industry, Arthur has developed both expertise and industry experience. He has been a principal adviser on major landmark developments including Mark Moran Vaucluse and Watermark at Harbord Diggers. He has developed financial products for the industry and has advised parties in Malaysia and Singapore in investing in these communities.
John Flower is an architect who has designed accommodation for the aged since 1981. His projects have continually been at the forefront of design for the aged. These designs have received regular awards for their contribution since that start. He is currently providing advice and insights to the aged care industry across many organisations. John has been in constant demand to contribute to legislative reform and design advice by government and peak industry bodies.
Join us as we work together to fashion a strategy that enhances your bottom line and the quality of care your clients receive.
Copyright © 2018. All rights reserved.